Flexo Plates
Our core business is supplying high quality digitally imaged flexo plates to your exact specification. Our digital imagers are suitable for producing narrow, mid and wide-web plates for all major printing markets, including labels, flexible packaging and corrugated. All the necessary repro is carried out in-house ensuring that the best possible result is achieved on press. We can image plates up to a size of 50" x 80" (1270 mm x 2032 mm).
Our latest and most advanced offering is Full HD which gives outstanding quality. Full HD utilises a digital high-power LED UV main exposure head inside the CTP imager. With this unique UV control capability, it is possible to create small highlight dots that become round and larger dots that stay flat. Full HD Flexo is the only technology that creates round top and flat top dots on the same plate – for perfect ink laydown in combination with smooth edge printing and transitions to zero.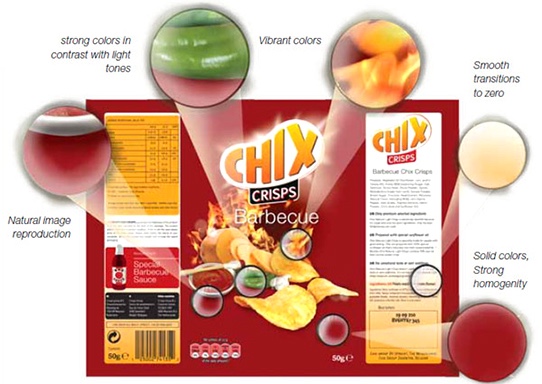 To see the benefits on press for yourself, please request a Full HD test plate to be sent to you. This single colour plate will contain varying screenings and microcells to see which settings work best with your own setup.