About Us
Phoenix Printing Plates Ltd opened it's doors in 1992. It began with just 3 members of staff and an imagesetter supplying analogue flexo plates to wide-web flexible packaging printers. Our reputation soon grew, along with the need for bigger premises and we made the move to Southmead in 1995 where we remain today.
Computers were added to the studio in 1997 and the company went fully digital with the addition of the Kodak Thermoflex in 2006. Since this time the company has continued to grow and now has 15 members of staff. Phoenix Printing Plates Ltd is the largest independently owned flexo plate supplier in the UK, we have continued to invest in the latest technology and now have 3 digital imaging devices, all capable of producing HD printing plates.
We work closely with both hardware and software suppliers to ensure we are always at the forefront of technology and using the best products available to give you the highest quality plates. In April 2018 we became a Kodak Certified partner confirming the quality and consistency of our plates.

Visit our news page to see how we continue to grow and remain one of the leading flexo plate suppliers in the UK.
What Our Customers Say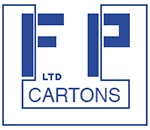 We have worked with Phoenix for many years and have found their service outstanding. Nothing is too much trouble and they pull out all the stops when you need something yesterday. At the end of the day, they have years of experience at a very competitive price.
F P Cartons